Dopo le ultime novità presentate durante il 5 Aprile sull'UNREAL ENGINE 5 compaiono anche notizie in merito ad un coinvolgimento nel motore grafico dello stesso PLAYSTATION VR2.
A quanto pare sarebbe stato mostrato, oltre che la lista degli studi al lavoro del motore grafico, anche il logo  PlayStation VR2, insieme a nomi come GSC Game World, Saber, Yager, Remedy, CD Projekt Codemasters, compaiono studi di proprietà di Sony e Microsoft come Rare, The Initiative, Haven, Double Fine, The Coalition Obsidian e Ninja Theory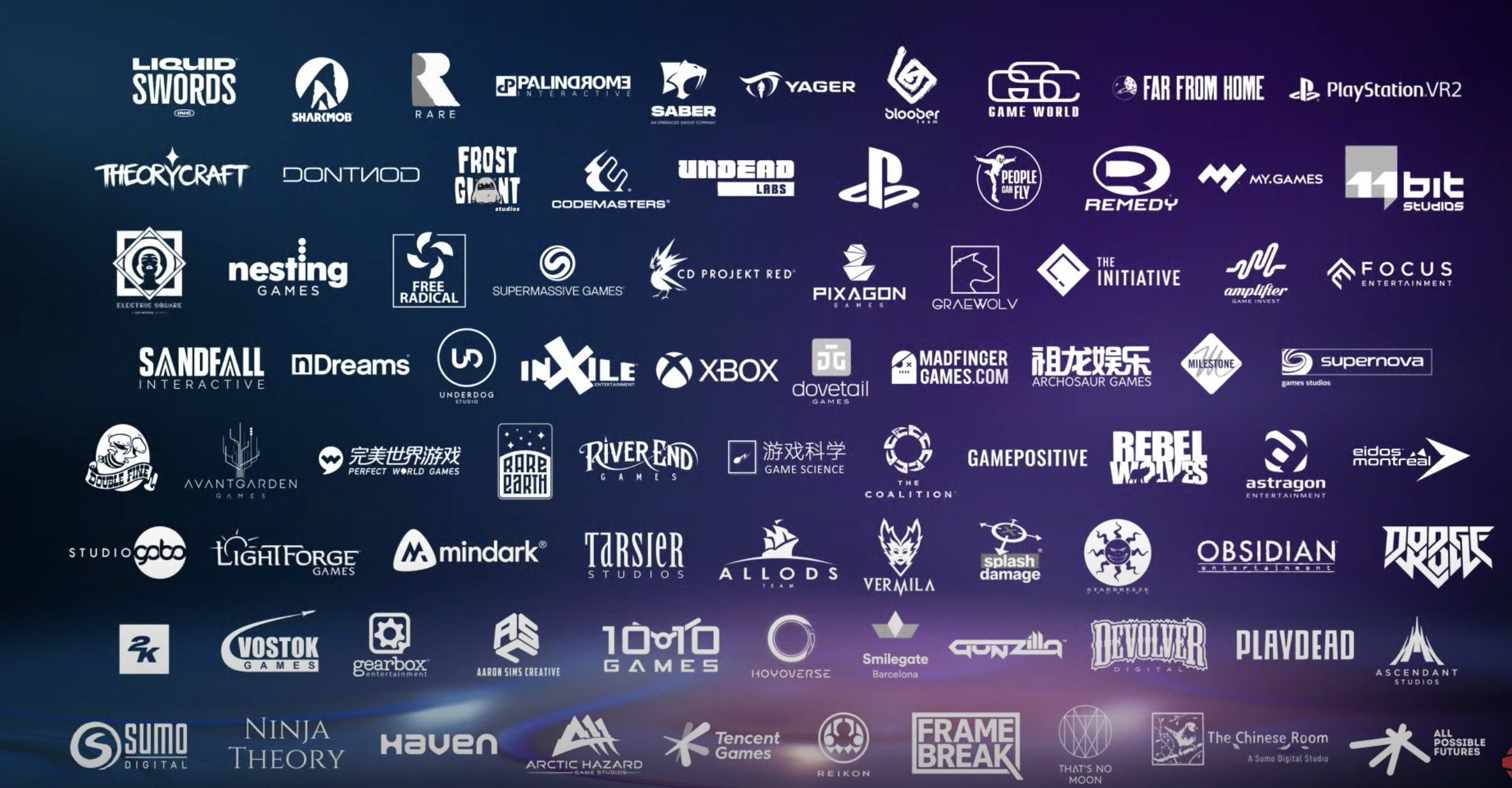 Come vedete dalla foto il logo si trova in alto a destra e praticamente farebbe presupporre l'interessamento di questa tecnologia grafica anche nell'applicazione sul nuovo visore PSVR2 utilizzando l'Unreal Engine 5 nei prossimi progetti.
Vi ricordiamo che nello SHOWCASE STATE OF UNREAL 5 è stata mostrata  la splendida tech demo di The Coalition
Oggi Epic Games ha finalmente rilasciato la versione completa di Unreal Engine 5. Per celebrare questo importante giorno, Colin Penty e Kate Rayner hanno parlato delle potenzialità della nuova versione del motore, mostrando una nuovissima Tech Demo di altissima qualità. Quello che tutti i fan di The Coalition si chiedono è: "sarà questa la qualità di Gears 6?"
Nel frattempo vi ricordiamo che in base ad un recente rumor Sony avrebbe in programma una presentazione di PlayStation VR2 entro breve, dove attualmente siamo tutti con il fiato sospeso nell'attesa di nuove conferme.
Appassionato videoludico dal lontano 1989, creatore di contenuti multimediali in campo radiofonico e audiovisivo, ora da 3 anni alla direzione di questo ambizioso progetto chiamato Tales of a Gamer.