Ancora una volta il Regno Unito primeggia sulle vendite e sui successi nel campo videoludico, dove ora si riscontra anche un grande successo per METROID DREAD, superando Metroid Prime 3 Corruption per Wii apparentemente con un buon margine e senza considerare i download digitali.
Secondo quanto riportato da Christopher Dring di GamesIndustry, il Titolo sarebbe il quinto miglior lancio dell'anno su Nintendo Switch dietro a Super Mario 3D World + Bowser's Fury, The Legend of Zelda Skyward Sword, Monster Hunter Rise e New Pokemon Snap.
Al momento i numeri sono ancora in elaborazione e presto verranno svelati al pubblico che ha dichiarato di apprezzare molto il ritorno di questa saga.
Al momento lo ritroviamo sul podio dei 3 Titoli più apprezzati in Inghilterra e visto il successo ottenuto ci aspettiamo ancora una scalata nelle prossime settimane.
Dando un'occhiata alla classifica Inglese ecco cosa notiamo:
FIFA 22
Far Cry 6
Metroid Dread
Mario Kart 8 Deluxe
Alan Wake Remastered
Minecraft Nintendo Switch Edition
Animal Crossing New Horizons
Super Monkey Ball Banana Mania
Super Mario 3D World + Bowser's Fury
Grand Theft Auto 5
Al momento sembra giusto vedere in prima posizione il tanto atteso e sempre venduto FIFA 22, ma presto la situazione potrebbe cambiare visto che 2 giochi premono dal basso per la prima posizione, giochi del calibro di Far Cry 6 e appunto Metroid Dread.
L'occasione poi per provare il nuovo Metroid Dread ci è stata data dalla nuova console uscita pochi giorni fa, l'8 ottobre , NINTENDO SWITCH OLED, ghiotta occasione che molti hanno accolto acquistando anche Metroid Dread come se fosse un gioco dedicato ad un bundle NINTENDO!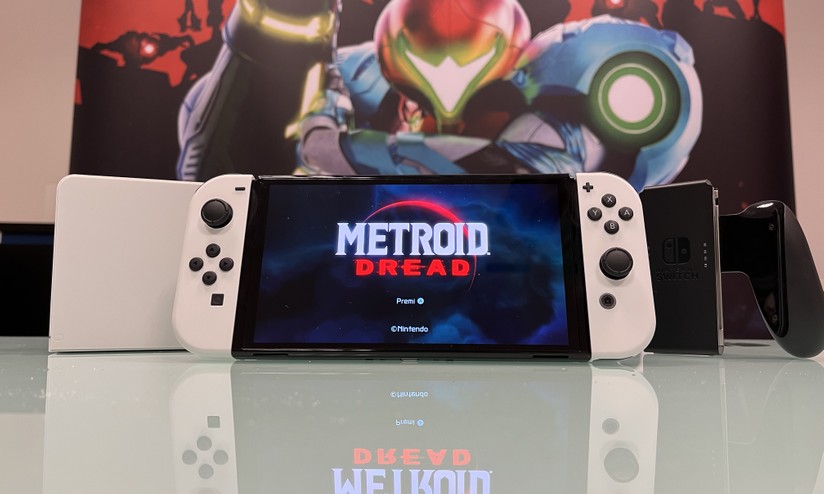 E voi avete provato il nuovo Metroid Dread magari sulla nuova SWITCH OLED?
Appassionato videoludico dal lontano 1989, creatore di contenuti multimediali in campo radiofonico e audiovisivo, ora da 3 anni alla direzione di questo ambizioso progetto chiamato Tales of a Gamer.