A sorpresa Sony Interactive Entertainment ha annunciato in queste ore l'arrivo di un nuovo STATE OF PLAY dedicato ad uno dei giochi di maggiore interesse dalla platea videoludica, Ratchet & Clank Rift Apart di Insomniac Games.
Ecco il nuovo video che ci preannuncia l'evento
La data programmata per il prossimo evento targato Sony e Insomniac è stata dunque fissata per il
29 aprile alle 23:00 (ora italiana)
Ratchet & Clank Rift Apart sarà protagonista del prossimo PlayStation State of Play, tra soli tre giorni. Non mancate giovedì 29 aprile alle 23:00 per godervi oltre 15 minuti di sequenze di gioco inedite.
Il focus dell'intera puntata dello STATE OF PLAY sarà dunque dedicato esclusivamente alla presentazione di Ratchet & Clank, con ben 15 minuti di gameplay inediti.
Come sappiamo il nuovo gioco della serie sembra sia in grado di spremere al massimo le potenzialità di PlayStation 5, passando da una risoluzione dinamica a dei caricamenti super-veloci, che come mostrato nei primi trailer sembra siano davvero in grado di rendere iconica l'esperienza.
Non ci resta che aspettare lo show dedicato, ricordandovi che Ratchet & Clank Rift Apart sarà disponibile dall'11 giugno in esclusiva su PlayStation 5, dove acquistando la Digital Deluxe Edition riceverete lo sblocco anticipato dell'armatura Carbonox Armor vista in Ratchet & Clank Fuoco A Volontà (2003) e dell'arma Pixelizer apparsa in Ratchet & Clank (2016).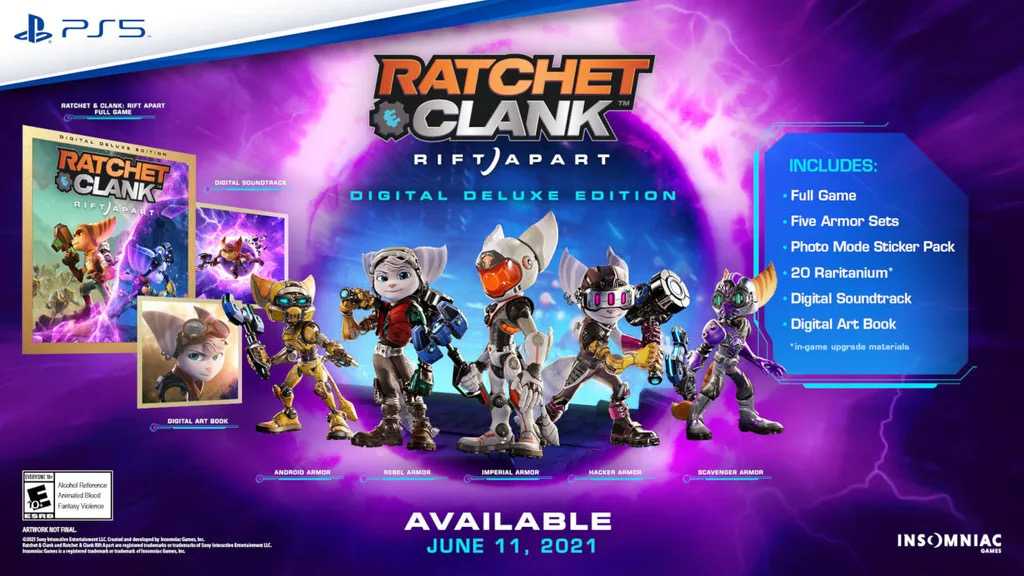 Appassionato videoludico dal lontano 1989, creatore di contenuti multimediali in campo radiofonico e audiovisivo, ora da 3 anni alla direzione di questo ambizioso progetto chiamato Tales of a Gamer.