Malgrado le vicissitudini e le peripezie ancora in corso per poter accaparrarsi la bella di casa Sony, oggi iniziano ad arrivare le prime stime su quella che è la competizione con la rivale Xbox Series X/S, ed altre console.
Come al solito a fornici queste prime Hit sulle vendite è ancora una volta Famitsu, che puntuale come sempre ha pubblicato le classifiche hardware e software relative al mercato giapponese, dove le console di nuova generazione sono state lanciate, rispettivamente, il 10 novembre e il 12 novembre.
Scopriamo subito che Sony è riuscita a piazzare ben 118.082 PlayStation 5, di queste, solamente 14.181 unità sono Digital Edition, le restanti 103.901 console sono tutte in versione standard.
Un debutto in grande stile aggiudicandosi così il primo posto della classifica hardware giapponese.
Ad abbandonare lo scettro del primo posto troviamo subito dietro la famigerata NINTENDO SWITCH con che ha venduto 93.671 unità in edizione standard e 22.596 in versione Lite.
L'abisso però lo costatiamo con la rivale next-gen Xbox Series X/S, che si ferma a 16.247 unità, mentre Xbox Series S solamente 4.287.
Questo se guardiamo il mercato Giapponese, perchè vi ricordiamo che la console di Microsoft in Inghilterra aveva totalizzato la cifra di ben 155.000 unità vendute in un solo giorno.
Ma entriamo nel dettaglio con questa specie di HIT PARADE suddivisa per date di vendita.
Periodo 9-15 novembre 2020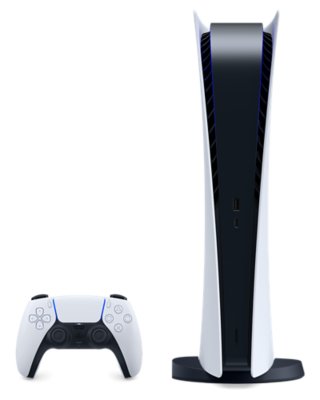 PlayStation 5 – 103,901 (nuova)
Switch – 93,671 (13,215,665)
Switch Lite – 22,596 (2,824,591)
Xbox Series X – 16,247 (nuova)
PlayStation 5 Digital Edition – 14,181 (nuova)
Xbox Series S – 4,287 (nuova)
PlayStation 4 – 2,903 (7,674,109)
New 2DS LL (including 2DS) – 474 (1,746,460)
PlayStation 4 Pro – 71 (1,575,100)
New 3DS LL – 23 (5,888,770)
Xbox One X – 14 (20,980)
Xbox One S – 11 (93,662)
La classifica poi strizza un occhio anche ai software più venduti dove scopriamo con stupore che Marvel's Spider-Man: Miles Morales Ultimate Edition è solamente decimo!
HIT GIOCHI Periodo 10-15 novembre 2020
PS4] Call of Duty: Black Ops Cold War (SIE, 11/13/20) – 84,475 (nuovo)
[PS4] Assassin's Creed Valhalla (Ubisoft, 11/10/20) – 45,055 (nuovo)
[NSW] Sakuna: Of Rice and Ruin (Marvelous, 11/12/20) – 32,906 (nuovo)
[NSW] Animal Crossing: New Horizons (Nintendo, 03/20/20) – 32,585 (5,974,018)
[NSW] Pikmin 3 Deluxe (Nintendo, 10/30/20) – 31,073 (270,347)
[NSW] Ring Fit Adventure (Nintendo, 10/18/19) – 24,115 (1,807,723)
[PS4] Sakuna: Of Rice and Ruin (Marvelous, 11/12/20) – 22,955 (nuovo)
[PS4] Marvel's Spider-Man: Miles Morales (SIE, 11/12/20) – 22,882 (nuovo)
[NSW] Kingdom Hearts: Melody of Memory (Square Enix, 11/12/20) – 22,813 (nuovo)
[PS5] Marvel's Spider-Man: Miles Morales Ultimate Edition (SIE, 11/12/20) – 18,640 (nuovo)
Attualmente nel nostro paese i giochi sono appena cominciati e probabilmente per la prossima settimana inizieranno ad arrivare anche le prime stime sui piazzamenti, anche se a noi effettivamente adesso interesserebbe di più
a reperire una PS5 in vendita visto la situazione dei balletti di oggi!
Appassionato videoludico dal lontano 1989, creatore di contenuti multimediali in campo radiofonico e audiovisivo, ora da 3 anni alla direzione di questo ambizioso progetto chiamato Tales of a Gamer.